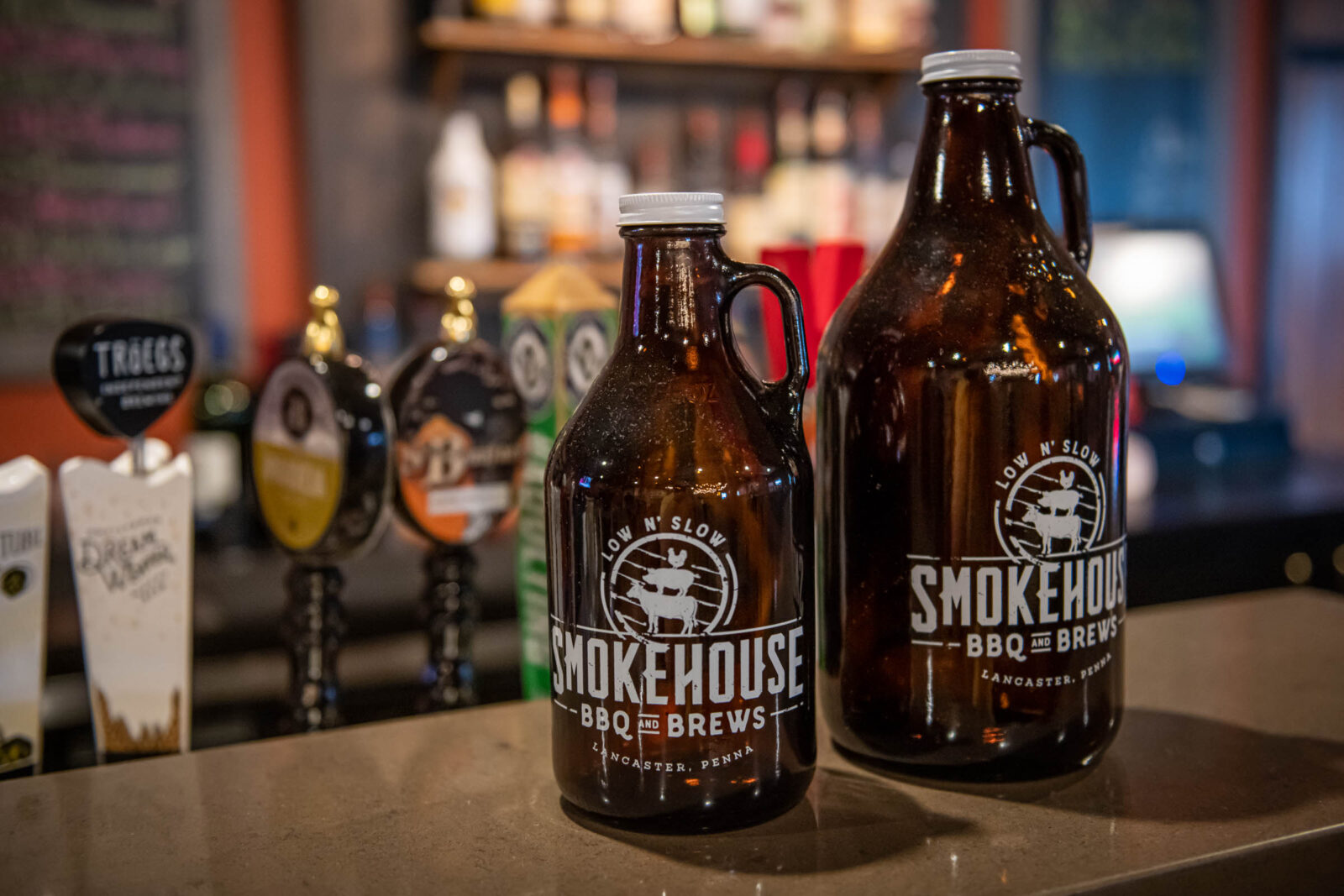 Craft Beers in Lancaster County and Surrounding Areas
Pennsylvania is home to over 200 craft breweries, many right here in Lancaster County. With its rich history and vibrant culture, Lancaster County is a perfect place to enjoy a delicious craft beer.
History of Craft Beer in Pennsylvania
Brewing in Lancaster originated with the region's original British settlers in the early 1700s through the introduction of rustic, flavorful ales brewed in taverns. In the early 1800s, German immigrants brought their brewing traditions with them to the area. These early brewers were known for their lagers, which were light and refreshing beers that were perfect for the hot summer months. Yuengling, in Pottsville PA, is America's oldest brewery and was founded in 1829. You can find Yuengling on the menu at Smokehouse BBQ & Brews.
Lancaster was home to over 14 thriving breweries until WWII and prohibition. In the early 1900s, Prohibition and WWII put a damper on the craft beer industry in Pennsylvania and Lancaster County. However, after Prohibition was repealed in 1933, a few small breweries began to reopen in the Lancaster and the surrounding areas. Lancaster's Wacker Brewing emerged from Prohibition with upgraded facilities to compete in the post-WWII landscape. Yuengling survived Prohibition by producing near beer products as well as dairy products like ice cream and then transitioned back into brewing beer.
The craft beer revival really began in the 1980s, when a new generation of brewers began to experiment with new styles of beer. These brewers were inspired by the craft beer movement that was taking place in other parts of the country, and they wanted to create beers that were unique and flavorful.
Today, there are over 30 craft breweries in Lancaster County and even more when you include in nearby areas. These breweries produce a wide variety of beers and ciders, from traditional lagers to more experimental styles like sours and IPAs.
Where to Find Craft Beer in Lancaster County
There are many places to find craft beer in Lancaster County. You can find it at local bars and restaurants, as well as at the breweries themselves. Many of the breweries offer tours and tastings, so you can learn more about the brewing process and sample some of their beers.
Here a few of the local craft brewers that you may find on the menu at Smokehouse BBQ & Brews:
Lancaster County Brewing Company has been operating since 1995. They offer a large selection of year-round, seasonal, and limited release brews. IPAs, stouts, ales, lager, shandies and more. They are well-known for their Strawberry Wheat lager.
Wacker Brewing Company started in 1853 in Lancaster as Eagle Brewery. Making it through Prohibition, they closed in 1956. The brand relaunched in 2014 by a great-grandson. They are known for their amazing pilsner and dunkelweizen.
Troegs Independent Brewing Company is one of the largest and most popular craft breweries in the area (located in Hershey, PA). They offer a wide variety of beers, including their flagship Troegenator Double Bock and their seasonal Pumpkin Ale.
Wyndridge Farm is located on a beautiful 100-acres farm in York County. They started brewing cider and beer in 2014. They offer a wide variety of cider, beer, wine, and craft sodas.
Evil Genius Beer Company offers a variety of seasonal and year-round beer with fun names. It is brewed in Philadelphia. IPA, porters, hefeweizen, sours, ales and stouts are all part of their selection.
Sly Fox Brewing Company has been brewing in Pottstown since 1995 and has crafted over 100 varieties of beer. Try one of their tasty lagers.
Food Pairings
Craft beer can be paired with a wide variety of foods. They go great with the smoked meats offered here at Smokehouse BBQ & Brews.
Here are a few of our favorite pairings:
Lagers: Lagers are light and refreshing beers that are perfect for pairing with lighter foods like salads, sandwiches, and seafood. Try one of our lagers with the Hot Honey Salmon or our Amish Barbequed Chicken.
IPAs: IPAs are hoppy and flavorful beers that are perfect for pairing with spicy foods like curries, tacos, and pizza. Try an IPA with our Smokehouse Stacker or White Horse Sub
Ales: Varying in strength, color and hop character, ales are rich, fuller-bodied and meant for sipping. They pair well with a variety of foods from lighter fare to meaty chili. Try one with our Smokehouse Chili.
Hefeweizen: Fruity and spicy, hefeweizen are cloudy straw to amber in color and brewed with at least 50 percent malted wheat. Like a lager it works well with lighter foods like our Cobb Salad or Farmer's Market Pasta.
Not sure what you want to try? Consider getting a flight of beer.
Lancaster County is a great place to enjoy craft beer. With its rich history and vibrant culture, Lancaster County is the perfect place to relax with a cold one and enjoy the company of friends. Stop by Smokehouse BBQ & Brews to try a few local brews.
Learn more about craft beer types at craftbeer.com.
Related Articles