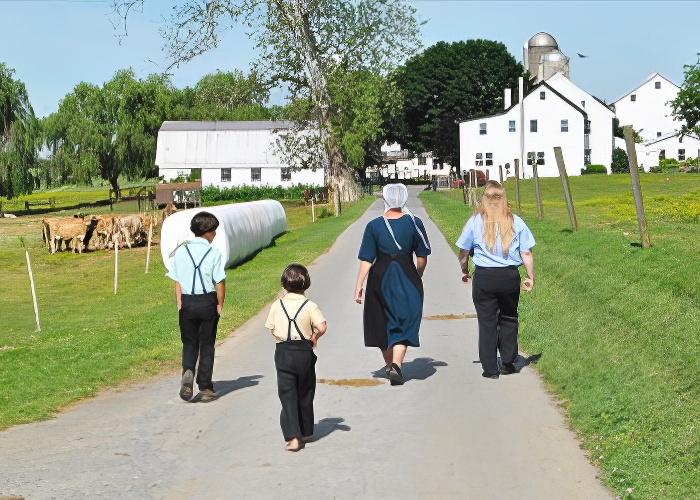 VISIT IN PERSON TOUR
This officially designated "Heritage Tour" is a rare opportunity to meet and talk to the Amish personally. On this exclusive tour, you will go right into the barn on an Amish farm at milking time, go "behind the scenes" with an Amish artisan at his workplace, and then enjoy a personal visit and conversation right in an Amish home. It's the interaction with the Amish that many visitors seek, but rarely experience. Limited to 14 guests.
Duration is approx. 3 hours. Lancaster County has designated this an official Heritage Tour. Purchase tickets in the theater lobby at Amish Experience.
Related Articles