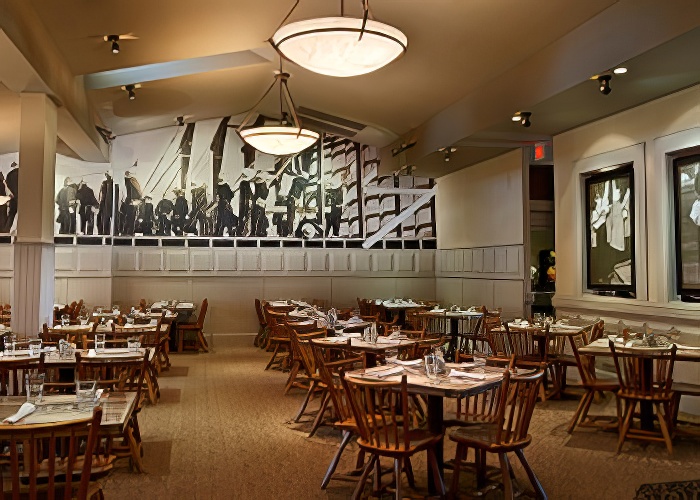 THE SHOPPES AT MILLER'S: MILLER'S SMORGASBORD
It started in 1929 when Anna Miller served chicken & waffles to truckers as her husband repaired their rigs. It was a simple dish, but it was always served up with a smile. Today our tried & true recipes may not be as simple, but they are prepared with the freshest ingredients…and they are still served up with a smile.
Cooked from scratch.
At Miller's, we cook from scratch and prepare meals that you want to tell your friends about. That includes our baked goods fresh from Miller's Bakery. We're USA 10Best Buffet, AAA Recommended, Reader's Choice, and ServSafe Award Winners.
Miller's Smorgasbord Dining options.
We offer our world-famous all-you-can-eat traditional smorgasbord that includes a carving station, shrimp station, large number of entrees, salad bar and extensive dessert bar. For those with a lighter appetite, we have a soup and salad bar only option. We've also have wine, beer, spirits, and cocktails.
Related Articles